Founder of Pay Kindness Forward Movement
I AM ON A GLOBAL MISSION TO EDUCATE & INSPIRE PEOPLE TO BE THE CHANGE THEY WANT TO SEE IN THIS WORLD.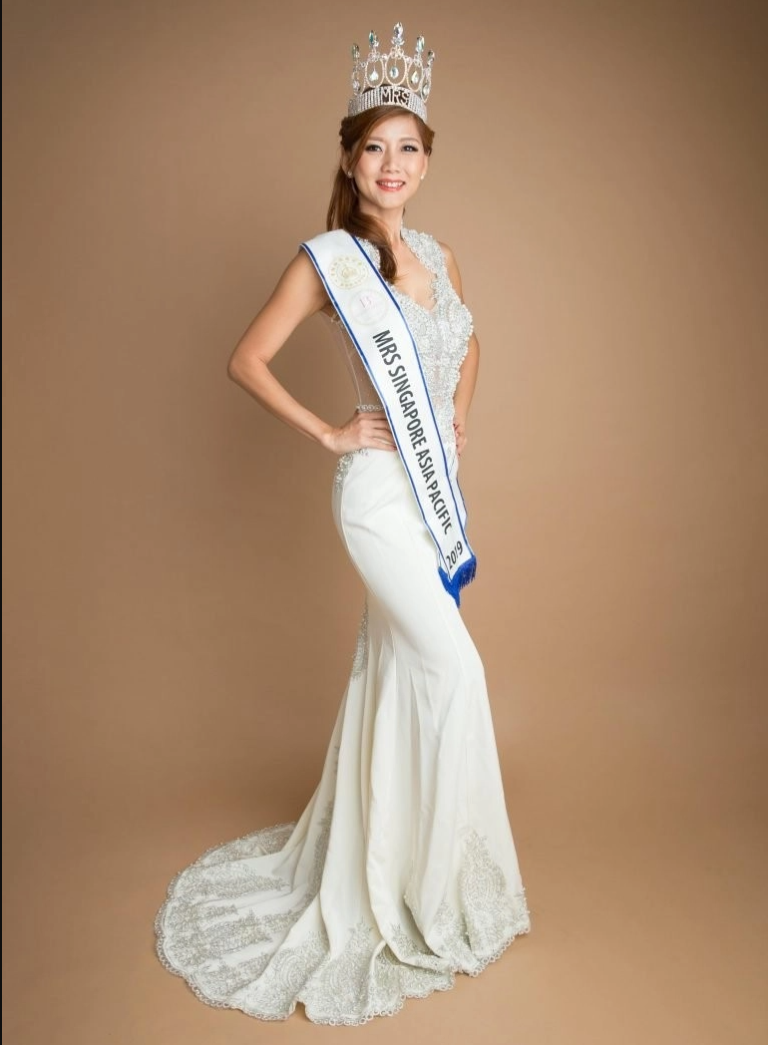 Vivian Passion Koh is Mrs Singapore Asia Pacific 2019 and was awarded the TKS Crown for Compassion 2020 and Ms Elegance 2019. She is a serial entrepreneur with various businesses.
She is now on a global mission to educate, inspire, and change the world through her Pay Kindness Forward movement, which will be a catalyst to achieve the United Nations' 17 Sustainable Development Goals for 2030.
Her life's mission is to connect, inspire, and empower like-minded people to pursue their passions in life with purpose, love, and gratitude.
Her satisfaction and fulfilment comes from igniting each unique individual to discover their hidden talents through self-awareness and to unlock and develop their full potential so that they can pursue their purpose in life with passion, love, and gratitude.
Vivian Passion Koh's Achievements
Creator of IEC Vision Board Movement – A Pay It Forward movement that helps individuals to create a vision of their dreams through drawings, words, and storytelling and support in their journey through IEC Angels.
DR. VIVIAN PASSION KOH'S PORTFOLIO
Founder & President of Pay Kindness Forward
Creator of Pay Kindness Forward Movement Challenge
Brand Ambassador of Richman Watch Winder
Model for Richman Watch Winder Commercial Advertisement
Mrs Singapore Asia Pacific 2019 & Ms Elegance 2019
TKS Crown for Compassion 2020
Honorary Doctorate in Philanthropy, St Mother Teresa University
Author of International Bestselling Inspiration book "Yes, I Can!"
Founder of Ms Elegance Gems & Jewels
Co-Founder of Richman & Ms. Elegance Foundation
Co-Founder of Syncflow LLP
Founder of International Education Council Pte Ltd
Creator & Curator of IEC Vision Board Movement program
Founder of World Business Group, A Business Ecosystem
Founder & Principal Trainer of First Class Education Consultancy since 2015
Founder of First Class Tuition since 2009
Founder of Dr. Intelligences, Dermatoglyphics Analysis
Founder of SG Parent United FB Group
Creator of "United We Must, United We Mask" movement
Launch of "Cheers To All" Music Video in collaboration with Danny Chin
The host of 1st October Pay Kindness Forward Online Dialog 2020
Creator & Founder of World Kindness Awards
Casting Film Director & Producer of Award-winning Short Film titled "Receiving"
Nominated for The President's Volunteerism & Philanthropy Awards 2020 (PVPA)
Received Certificate of Appreciation from the President of Republic of Singapore Mdm Halimah Yacob on 8th December 2020
Guest Keynote Speaker for an online seminar global event opening of a community development program known as "Discover Trade Secrets To Personal And Community Success on 19th June 2021